Testimonials
Read what our customers think of our service and what it is like to work with us: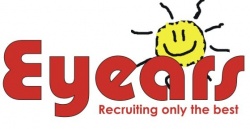 As you know, I don't really have any involvement with comms day to day but thought it was worth sharing the positive feedback we have in general since moving with you.

You guys on the phone – Vicki I believe predominantly – represent you incredibly well, polite, friendly and efficient. Your boys that come out – like wise – knowledgeable and skilled.

Outages / down time etc happens and I'm accepting of that, it's the corrective action that takes place and in our experience, your guys have been exceptional

Armstrong Bell have given our company great customer support since we partnered up. From Landlines to mobiles, broadband and telephone equipment. The service they have given us simply can't be bettered. We get great cost savings on our billing and a superbly quick response for all our needs.

On our move to our facility in Rugby we needed our outdated telecommunications system replaced ASAP and I was referred to Armstrong Bell by a business colleague. I made contact and within 15 minutes we had an appointment set. The next day we met up and I was presented not with a multitude of options but the options that they knew from experience were the correct ones. Within a week we had a hosted voice system installed and up and running. Seamless. Very professional. Responsive. Exactly what a customer wants and needs.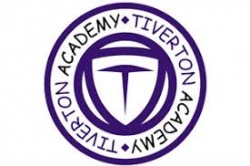 Exceptional service provided, Nothing was too much trouble. Leon constantly "went the extra mile" to provide us with excellent service. He experienced several technical issues (not caused by Armstrong Bell) and worked relentlessly to find solutions. Leon kept me fully appraised of the situation at all times and attended school far more sessions than was originally planned in order to provide maximal support for the school. I would highly recommend this service without hesitation and recognise the exceptional service in particular provided by Leon.
Thank you for your assistance with the installation of a new telephone system to our offices in Halesowen. I genuinely appreciate the effort you put in to find a system that was suitable for our requirements and budget. I'd happily recommend you to other and look forward to doing more business together in the future.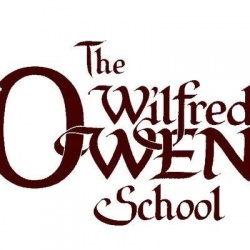 On Leon's 3 visits to our school he has been exceptionally helpful, going above and beyond to ensure all our needs were met. He carried out extensive prior research so that his installation visit went extremely smoothly. He is friendly and approachable and is very knowledgeable about your systems etc, I cannot praise Leon highly enough. He is most certainly an asset to your company. Thank you.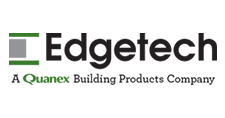 We wanted to write personally and praise your colleagues for the excellent and highly professional service they have provided over the last couple of weeks. George, Leon and Jamie undertook the works with the minimum of disruption to all on site, ensuring well maintained work areas at all times and an excellent finish on all aspects of the job. They are an asset to your business and please do pass on our thanks to them.

Having never experienced a VOIP system before, I was surprised at how quickly the system set up was and together with a good looking handset, we couldn't be more delighted.

The service provided by Armstrong Bell could not be faulted – very professional and efficient indeed.

And, Leon, the engineer, who actually installed the system (on a Sunday!), was a pleasure – knowledgeable and courteous.

Thank you so much to all at Armstrong Bell. We, at Steadfast Re, are very happy.

We were delighted with the smooth transition to Hosted Voice. Since go live w/c 8th May we have taken up the offer of unlimited support and training for the staff. We are still learning about features that can support our operations and add value to our communications within the business and with our customers.

We are confident we made the right decision to work with a local, capable and well established company and look forward to a long and successful partnership.

After 18 months of struggling with a phone system from another supplier, we drafted in Armstrong Bell to sort out our phones. They worked intelligently to re-programme our existing handsets to cause minimal disruption and the transition from one service provider to another was seamless. In the coming weeks we're going to explore some of the more advanced features of the system, but even with the basic way we're using our phones, we couldn't be more pleased.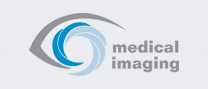 When we relocated our business to Wildwood Drive in Worcester we engaged Armstrong Bell to provide our voice and data infrastructure. They installed a structured cabling network consisting of over 100 points of Cat5e and WiFi access points, and worked with the other contractors to ensure the project ran smoothly. The NEC SV8100 telephone system uses VoIP to connect to home workers offices, but uses ISDN30 lines for quality and reliability.

Will promptly visited to ascertain our customer's requirements and followed up with a speedy quotation. Will and his team then carried out the work and whilst at the same time assisted them in a complete office move all whilst we were installing a new server for them. These could have been highly traumatic times for our customer but everything went superbly well leaving our customer to email us both with the following comments:

"I just wanted to thank you both for yours and your respective team's assistance and support in getting us moved in. I appreciate that there may be a few teething problems over the new few days but I am delighted with how things have gone which you have played an integral role in."

We are absolutely delighted with the service that Will and his team have supplied and I would have no hesitation in recommending their services to others.

Just wanted to drop you a quick mail and let you know Leon and George have just left having completed phase I of our install, namely all the handsets.

I have to say both Ruth and I have been very impressed with the way today has gone. Both Gent's were here on time and had the system in in no time at all. All voicemail has been set up and each P&R Morson Employee has already received a short but comprehensive insight into how the system works. The Comms room looks tidier than it did before as Leon and George have exchanged all patch cables so the phone system is colour coded and all the cables have been tied and stowed away very neatly. Leon has updated all the lists for me which are now saved on our system. All in all, a very professional, quick and friendly service with virtually no disruption to our normal working day.

Thank you Angela, it was exactly as you sold it to us and please pass on our thanks to Leon and George also.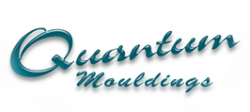 When we purchased our new factory in Kidderminster, we asked three telecom companies to quote for a complete new phone system including cabling for our new offices and production area. Armstrong Bell were competitive on price and were given the job of installing an NEC phone system. We were on a tight deadline to get the new system installed and Armstrong Bell rose to the challenge. The engineer that was put on the job was absolutely first class. His knowledge of phone systems and installations was outstanding. He was also very tidy and cleaned up after himself. He worked non-stop to achieve our deadline and came in exactly on time.

Their after sales support has also been faultless. The staff have all been friendly, knowledgeable and helpful on the phone.

We would recommend Armstrong Bell to any other company looking for a telecoms company with competitive prices together with expertise and high standard of service.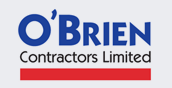 I'm writing to thank you for the work you did over the last few weekends. Please pass on our thanks to Leon, George & Mike, for the way they carried out this work. They accommodated our working needs and even managed to fit in the hoovering! - Update 2016 - We are now taking our mobiles to Armstrong Bell!

Kate Beckett
O'Brien Contractors Limited

Update 2017:

As you will be aware, Leon and George have spent most of their last two weekends working at O'Brien Contractors, to enable us to move our servers to a new location.

The purpose for my writing to you now is to express our thanks for the excellent work that they have carried out. They obviously work fantastically well together as a team, and have carried out what looked to be a very complicated job with great professionalism, good humour (despite the fire alarm bleeping for almost 24 hours!) and a genuine desire to deliver a high level of customer service. Despite being here till late Sunday evening, Leon was back again at 7am this morning to make sure everything was working fine, which I'm delighted to day it was.

It was a job very well done.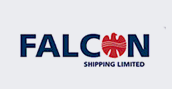 We instructed Armstrong Bell to manage the installation of a CAT5e network and to supply, install and maintain an NEC XN120 in our newly constructed premises.The whole project, implementation of the network and the installation and programming of the NEC XN120 was a smooth transition. Coupled with the after sales support that we receive I would be confident and happy to recommend Armstrong Bell to anyone.

Rotary Creative moved into our new offices and studio last year. We had a brand new phone system installed with 20 handsets and fibre broadband. The cabling, installation and training was superb and to top it all we saved money on our monthly rentals and outgoing calls by switching to SIP. I have no hesitation in recommending Armstrong Bell for all your IT/Telecom requirements.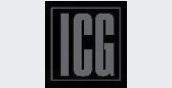 We have dealt with the staff at Armstrong Bell for many years, originally they oversaw the relocation of our NEC Aspire into new premises and later we had no hesitation in placing the maintenance of our telephone system in their capable hands.

Since our relocation Armstrong Bell have supplied us with an expansion cabinet and many handsets due to rapid growth, however they do not charge us for the programming changes required as this is offered free of charge under the terms of our maintenance agreement.

Our business has grown rapidly in recent times, Armstrong Bell have helped us develop our communications and grown with us while offering professional advice along the way.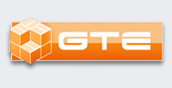 Your engineer Leon is a fine asset to your company.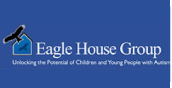 We have been using the services of Armstrong Bell for almost 5 years, during which time we have grown from a school at one single location to a group of 8 businesses.

Armstrong Bell have supplied all our cabling and telephony requirements and we have always found their service to be timely and the quality of their work excellent.