Is VoIP right for your Business?
23 January 2019
 VoIP telephone systems offer a solution for many of the changes that the modern-day business face. The increase in working remotely and the accessibility of needing to having offices in multiple locations has given rise to a new set of challenges for business. Here at Armstrong Bell, we offer simple unified communications to connect your workforce and improve customer service.
VoIP (Voice over IP) refers to any telephone call that goes over the internet - whether via SIP trunks or Hosted Voice. If you want to know whether a hosted voice system if right for your business, consider the following points:
Do you have employees who work remotely?
Whether it's working from a different location altogether or just hot-desking within the office, flexible working is certainly on the rise. If you have people working from home or on the move, VoIP business telephones allows them to be contactable from wherever they are, providing they have a stable internet connection.  You also have the option of installing our softphone, meaning you never have to miss a call if outside the office.
How will your business expand in the future?
If you plan to grow your business over the coming years, then a hosted solution will certainly be beneficial for you. Whether it's moving office, more locations or more users, these changes can be accommodated quickly without disruption. We specialise in office moves, major business relocations and generally finding a solution to a problem where other providers may have failed.
What features does my business require?
Before making any decisions, it's wise to think about the features that you would require on a regular basis. If a feature dense phone system is what you are looking for, things like call forwarding and conferencing often come as standard with a Hosted VoIP solution.  
VoIP is an option to consider if you are thinking about upgrading your current phone system. It has lots of beneficial features as well as being cost effective. With business needs constantly evolving it's important to have a system that can keep up with the changes.
If your phone system isn't particularly old but you're looking to upgrade it, it could even be possible to integrate VoIP with your current setup. 
An important consideration is the strength of your Business Broadband, as this will give you the best possible voice quality. We can help with this too! Speak to us about your current set up and see if we can upgrade you to Superfast Fibre to the Cabinet or an even more reliable, dedicated Leased line.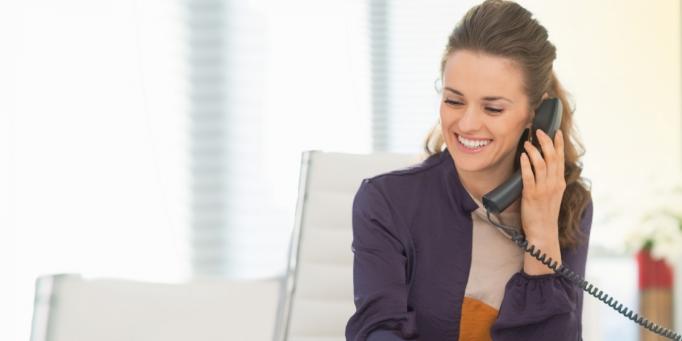 Why Armstrong Bell?
We are a highly experienced and are able to provide a complete telecommunications package, giving you one point of contact and allowing any queries or faults to be resolved promptly. There is also the benefit of one clearly defined bill so you always know exactly what services you are paying for.
The process of moving over to us is simple and stress free. We do all the hard work so you don't have to - porting any required numbers onto bespoke VoIP system,
Venture
or
Enterprise
 and guiding you through each step from sale to installation. With one system from one supplier, there's just one call to make if you have any questions. The Armstrong Bell support team is UK-based, and we know our hosted phone systems inside-out. Read some of our
case studies
and
testimonials
!
When you sign up to our Business VoIP service, we guarantee to:
Help you get up and running quickly and efficiently

Guide you through the system and answer your questions accurately and in full

Provide business VoIP solutions with a clear and easy-to use website interface with all the information you need

Deliver a reliable platform, so you have fewer technical issues to deal with
If you have any questions about VoIP telephone systems or any other product, call us 01527 834850.