What our
custo
mers
say about us:
We first engaged with Control and Shift because I had worked with them previously, and selected Armstrong Bell due to the obvious similar culture of the two firms. The fact that they have subsequently merged is no surprise, and we're delighted to have the best industry expertise from one relationship.
We trust Armstrong Bell to look after our communications so that we can focus on the work that's so important to the local community. It's great that we can ask for people by name, and they know and understand us.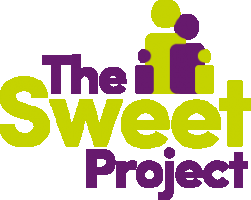 I would like to recognise Sam Moore, Leon Benson and the other members of the technical and sales team that I have had the pleasure of recent involvement with. In particular Parm, who visited the school in the last week of term at short notice to access our current set up viability for upgrade.

Parm was personable, polite, informative and accommodating through the visit, a true ambassador of your organisation.

You have all made a daunting school upgrade effortless and flawless. Information has been disseminated, such that informed decisions can be made by non-specialists.

I am very grateful to you all for your support and diligent efforts.

I spent a great deal of time getting quotes from various companies for our new telephone system. I was clear what we required but was offered a range of systems with wildly different costings. On the recommendation of another school I contacted Armstrong Bell who came in with a much more realistic solution and common-sense approach. Not only were the costs lower, they seemed to have a clearer understanding of what schools need. I found the initial visit to be very straightforward and there was no 'pushy' sales technique.

The proposal they put forward was very comprehensive and suited our needs perfectly. Shortly afterwards they then carried out the installation with the minimum of fuss. They system now works perfectly and they have followed up with ongoing support. They have been friendly and focused on providing a high-quality service throughout. I would recommend them to any school considering a new telephone system.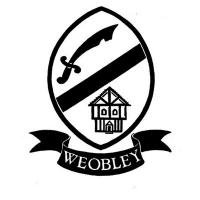 Just wanted to drop you a quick mail and let you know Leon and George have just left having completed phase I of our install, namely all the handsets.

I have to say both Ruth and I have been very impressed with the way today has gone. Both Gent's were here on time and had the system in in no time at all. All voicemail has been set up and each P&R Morson Employee has already received a short but comprehensive insight into how the system works. The Comms room looks tidier than it did before as Leon and George have exchanged all patch cables so the phone system is colour coded and all the cables have been tied and stowed away very neatly. Leon has updated all the lists for me which are now saved on our system. All in all, a very professional, quick and friendly service with virtually no disruption to our normal working day.

Thank you Angela, it was exactly as you sold it to us and please pass on our thanks to Leon and George also.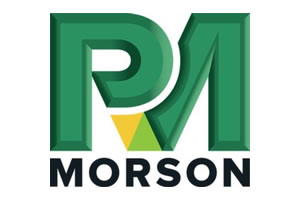 On moving into a new premises we needed a new phone system, we went out to tender and received 3 quotes. Armstrong Bell's tender was clear and concise and also competitively priced.

We then met with Angela Cutler an account manager who went through the entire process and even sat in on phone calls with BT to ensure the correct lines and package were set up for the new phone system to work at its optimum level. The installation followed which was seamless, the engineers were incredibly helpful and knowledgeable and we were soon up and running.

The system included 12 handsets operating over the internet and we have now been operating for 6 months were no problems at all. It is not often these type of installations go smoothly (especially when dealing with BT) but I can highly recommend Armstrong Bell who made the entire process a breeze!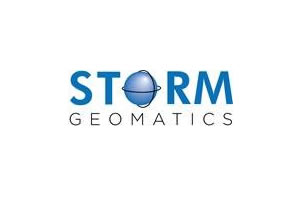 When we purchased our new factory in Kidderminster, we asked three telecom companies to quote for a complete new phone system including cabling for our new offices and production area. Armstrong Bell were competitive on price and were given the job of installing an NEC phone system. We were on a tight deadline to get the new system installed and Armstrong Bell rose to the challenge. The engineer that was put on the job was absolutely first class. His knowledge of phone systems and installations was outstanding. He was also very tidy and cleaned up after himself. He worked non-stop to achieve our deadline and came in exactly on time.

Their after sales support has also been faultless. The staff have all been friendly, knowledgeable and helpful on the phone.

We would recommend Armstrong Bell to any other company looking for a telecoms company with competitive prices together with expertise and high standard of service.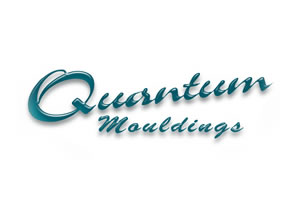 Rotary Creative Group is an expanding family run business delivering a first-class service in Print and Website Design.

"Armstrong Bell installed a brand new phone system with 20 handsets and fibre broadband and continue to maintain our company communications. From the outset they were organised, professional and continue to give excellent support and service."
We take value from supporting local business and Armstrong Bell managed our project effectively and efficiently. We would have no hesitation in recommending their services in the future.

High levels of customer service, understanding the client's needs, attention to detail, personable/friendly yet professional approach"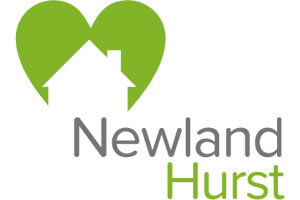 The quote process with Armstrong Bell was very easy and clear and we benefited from a lot of technical information and advice. From the Quoting Stage to installation it went really well with excellent advice and support at all stages. The different options offered were all adequate for our school; it was good to have the choice, understand the technical options and make the right decision. The transition to our new SIP system was seamless and the engineers Spencer, Leon & Chris were very helpful. They explained everything and the installations couldn't have gone better. Thank you.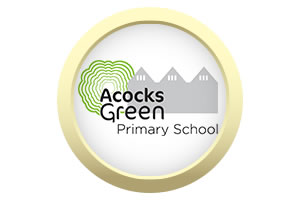 On Leon's 3 visits to our school he has been exceptionally helpful, going above and beyond to ensure all our needs were met. He carried out extensive prior research so that his installation visit went extremely smoothly. He is friendly and approachable and is very knowledgeable about your systems etc, I cannot praise Leon highly enough. He is most certainly an asset to your company. Thank you.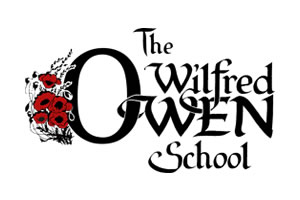 Exceptional service provided, Nothing was too much trouble. Leon constantly "went the extra mile" to provide us with excellent service. He experienced several technical issues (not caused by Armstrong Bell) and worked relentlessly to find solutions. Leon kept me fully appraised of the situation at all times and attended school far more sessions than was originally planned in order to provide maximal support for the school. I would highly recommend this service without hesitation and recognise the exceptional service in particular provided by Leon.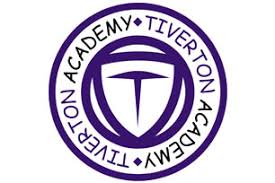 The support and assistance provided from day one was superb. The initial meeting with Angela Cutler and Leon Benson was very helpful and informative. The service provided straight through to implementation was brilliant. There is nothing that you could have done better. We are completely happy with the service that we received.
The whole process was excellent from start to finish. Every step was discussed and we felt comfortable moving to our new telephone system.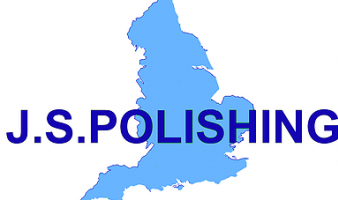 We have been using the services of Armstrong Bell for almost 5 years, during which time we have grown from a school at one single location to a group of 8 businesses.

Armstrong Bell have supplied all our cabling and telephony requirements and we have always found their service to be timely and the quality of their work excellent.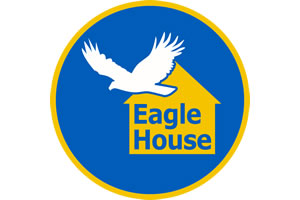 Having never experienced a VOIP system before, I was surprised at how quickly the system set up was and together with a good looking handset, we couldn't be more delighted.

The service provided by Armstrong Bell could not be faulted – very professional and efficient indeed.

And, Leon, the engineer, who actually installed the system (on a Sunday!), was a pleasure – knowledgeable and courteous.

Thank you so much to all at Armstrong Bell. We, at Steadfast Re, are very happy.

We have had the joy of being an ABL customer for 8 years - including a renewal, which in this day and age means they must be doing something right! Yes, sometimes things have not worked as they should, but they always get fixed quickly and courteously, and usually above and beyond the call of duty! If you are used to the service levels from any one of the majors (especially trying to actually talk to someone!)– talk to ABL.

Advanced Seals & Gaskets are a leading Seals and Gasket Manufacturer investing in the very latest plant and equipment to ensure continued product quality and the very best level of service.

After 18 months of struggling with a phone system from another supplier, we drafted in Armstrong Bell to sort out our phones. They worked intelligently to re-programme our existing handsets to cause minimal disruption and the transition from one service provider to another was seamless. In the coming weeks we're going to explore some of the more advanced features of the system, but even with the basic way we're using our phones, we couldn't be more pleased.

We were delighted with the smooth transition to Hosted Voice. Since go live w/c 8th May we have taken up the offer of unlimited support and training for the staff. We are still learning about features that can support our operations and add value to our communications within the business and with our customers.

We are confident we made the right decision to work with a local, capable and well established company and look forward to a long and successful partnership.

We needed something that would allow us to make use of our high speed internet connection, introduce voicemail for all staff and allow us to use headsets - something our previous system didn't support. The handover from the old system to new took less than a day and we had almost no down time. An Armstrong Bell engineer was then on site on the first day back at school to provide training to staff at the coalface.

The new system has already had an impact. Just a few days after the install we had a power cut. Normally this would leave us without phones, however because our new system is hosted off site, we could log in to the portal and divert calls to a mobile remotely.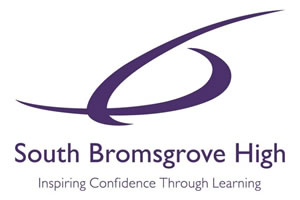 We looked at upgrading our phone system a number of years ago, but other projects had to take precedence. We had transitioned to working in the cloud and I realised we would benefit massively from having our phone system on the cloud, too. When exploring our options, we found that Armstrong Bell offered the best product for the best price.

The hosted solution from Armstrong Bell meant that from just one subscription per handset we were able to incorporate all of the features. By comparison, other companies were looking to sell the additional features as 'add-ons', or in layers.

So far, we've found the system brilliant; it's just so flexible. Because everything works on the cloud, we're able to unplug handsets and move things around if we need to without worrying about setting it up - it just works.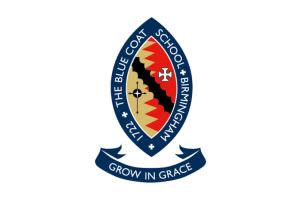 I just want to give feedback on your services, we have recently upgraded our system with yourselves and we are extremely pleased with the customer service received. It's amazing to be able to speak directly with a person instead of robotic messages to start with. Not just that but you also went the extra mile to help us with our office move within a very limited time. To top it all up, Leon come over to install the system and was also extremely helpful and again went above and beyond. Really appreciate the support, keep on the good work - huge thank you.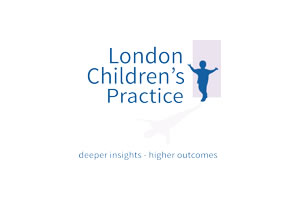 On our move to our facility in Rugby we needed our outdated telecommunications system replaced ASAP and I was referred to Armstrong Bell by a business colleague. I made contact and within 15 minutes we had an appointment set. The next day we met up and I was presented not with a multitude of options but the options that they knew from experience were the correct ones. Within a week we had a hosted voice system installed and up and running. Seamless. Very professional. Responsive. Exactly what a customer wants and needs.

I would like to thank you and the team for the fantastic service I have received, and continue to receive, with respect to the phone system you set up for me when I moved offices. On the day of changeover, Chris came to our offices until the transfer had happened and was able to take us through basic operations of the new system. This showed a great level of service and a real benefit which I hadn't expected. Since then, I have found your team very responsive with answering my queries and helping me tweak the system as I would like it to, which I am very grateful.

With respect to the phone system itself, it has been a huge benefit, which has been no better demonstrated to me than during my recent trip to Budapest, which I was able to make and receive calls on my mobile as if I was in the office, and my customers had no idea I was abroad.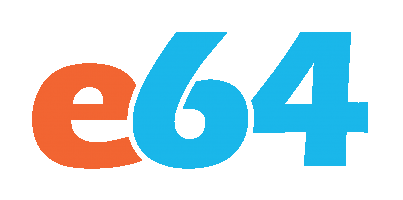 As you know, I don't really have any involvement with comms day to day but thought it was worth sharing the positive feedback we have in general since moving with you.

You guys on the phone – Vicki I believe predominantly – represent you incredibly well, polite, friendly and efficient. Your boys that come out – like wise – knowledgeable and skilled.

Outages / down time etc happens and I'm accepting of that, it's the corrective action that takes place and in our experience, your guys have been exceptional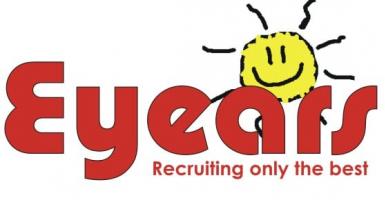 It was important for us to work with a local company because we were keen to have better support, particularly with engineers coming onto the site. We have taken out a five-year contract with Armstrong Bell, so we know we don't have to worry about anything for the next few years. That in itself is a relief in a busy environment, but we've also noticed that since the system was installed, our monthly payments have virtually halved. For a school, where budgets are tight, this is very good news and we believe the system should pay for itself in under five years.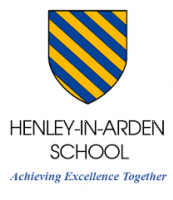 Multiple visits from Leon Benson, Chris, George and Spencer to install our new telephone systems. The Engineers arrived as expected and were always polite and considerate of the ongoing works happening while they were onsite. Training provided was friendly and adapted to the individual.

Changes are constantly being requested and made quickly while we still establish the final set up we need. Support has always been offered and the Engineers are approachable. We look forward to the system being complete and up and running.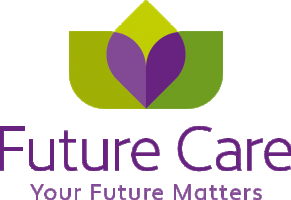 "I just wanted to take the time and let you know that Chris was great during our new phone system install yesterday. He was patient, knowledgeable, helpful and answered all of the questions I threw at him. Once again, thank you to both Chris and the rest of the team at Armstrong Bell."
Thank you for your assistance with the installation of a new telephone system to our offices in Halesowen. I genuinely appreciate the effort you put in to find a system that was suitable for our requirements and budget. I'd happily recommend you to other and look forward to doing more business together in the future.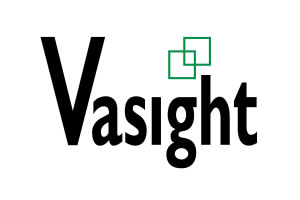 Preliminary work, installation and subsequent service and support have all been first class; delivered promptly and with no fuss.

I would not hesitate to recommend them.
It's always been a pleasure to deal with any of the team at Armstrong Bell. I can let them know what I want or to describe a problem to them and they will pick it up, take ownership and follow through until I am completely satisfied with the final result. They are flexible to accommodate out of hours working or site restrictions, always very friendly and can always be relied upon to get the job done to the highest of standards.

We wanted to write personally and praise your colleagues for the excellent and highly professional service they have provided over the last couple of weeks. George, Leon and Jamie undertook the works with the minimum of disruption to all on site, ensuring well maintained work areas at all times and an excellent finish on all aspects of the job. They are an asset to your business and please do pass on our thanks to them.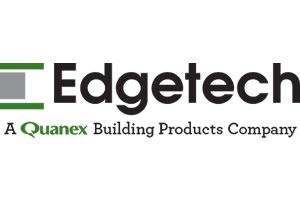 Vicki Stiles renewed our landline package and regained our internet supply now BT fibre is available to us after our relocation. It could not have been a simpler and clearer process.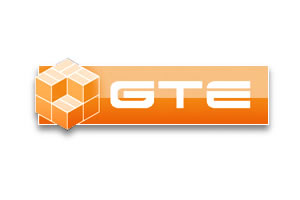 Armstrong Bell have given our company great customer support since we partnered up. From Landlines to mobiles, broadband and telephone equipment. The service they have given us simply can't be bettered. We get great cost savings on our billing and a superbly quick response for all our needs.

I have passed many referrals to Will Copley for the installation of telephone systems, Broadband or telephone lines or indeed any of their hosted telecom solutions. Will always promptly visits to ascertain our customer's requirements and follows up with a speedy quotation. Will and his superb team always treat the referrals we give them in the same way we would our customers, with professionalism, skill and full respect. We are absolutely delighted with the service that Will and his team have supplied, and I would have no hesitation in continuing to recommend their services to our customers and others.

Compass Computers supply IT equipment, support, software and websites to businesses and schools across the UK

We recently decided to purchase business mobile phones and invited Armstrong Bell to quote for us. Out of all the companies contacted, they seemed to offer the best and most simplistic contracts at a very competitive price.

Sam Moore guided me through the process from quotation to setting up the phones and if i was ever stuck, he was only a phone call away to help me. After many, many issues with BT over the years, it is refreshing to deal with a telecommunications company that not only provides the correct information but also sees the process through from beginning to end in a professional and helpful manner ensuring that everything that was quoted for was actually received.

As soon as our various contracts with BT near termination, I will be in touch with Armstrong Bell to discuss moving our static telecommunications services to them.

Sam is very speedy at responding to my queries. I feel that our bills are being monitored which result in action being taken quickly where necessary. I am very happy with your service.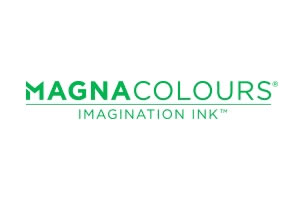 As a busy chauffer company all our vehicles are equipped with free Wifi for use by our clients. Sam was able to recommend a package that would give us enough data for our needs at a competitive price. Having ordered the SIM packages, we have not just been 'left to our own devices' and have had excellent support from the team. Even when one of the dongles has disappeared from the vehicle, Armstrong Bell were able to cancel the existing SIM and reorder a new one with minimum fuss and disruption to our supply.

One particularly excellent feature is that we receive an email notification when the data has reach 50% capacity and then further reminders as it edges towards the limit. This kind of proactive management has saved us a lot of money and as such I would not hesitate to recommend Armstrong Bell.

I have used Armstrong Bell to supply our business mobiles for a number of years now. Being in the logistics industry, it is imperative that we are able to communicate with our drivers at all times. I will say that the service we have received from Sam, and the guys at Armstrong bell has been first rate. Every time I give them a problem or a strange request, They are always more than happy to help. Having an effective mobile provider is something we really struggled with in recent years, but since we started using Armstrong Bell, I am pleased to say those issues are a thing of the past. I would highly recommend Armstrong Bell to any business who appreciates a quality service.