Get a quote from the experts
Telephone Systems for Engineering
Armstrong Bell have over twenty years' experience in the telecommunications industry, including engineering businesses.
We understand what is needed to get the most out your telephone system, and take care of every detail to make the transition seamless.
With this in mind, we are flexible to provide either an on-premise or hosted telephone system and can discuss in detail with you which is the best fit for your business in terms of features, future proofing and flexibility.
With mobility and flexibility in mind, we will offer you a solution to ensure every part of your business is fully contactable wherever they are in the UK – or even abroad. Installing the latest SIP technology, we will ensure your customers have a seamless integrated experience, leaving you to focus on the important parts of your business.
On our move to our facility in Rugby we needed our outdated telecommunications system replaced ASAP and I was referred to Armstrong Bell by a business colleague. I made contact and within 15 minutes we had an appointment set. The next day we met up and I was presented not with a multitude of options but the options that they knew from experience were the correct ones. Within a week we had a hosted voice system installed and up and running. Seamless. Very professional. Responsive. Exactly what a customer wants and needs.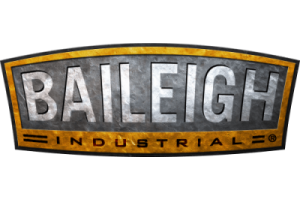 When we purchased our new factory in Kidderminster, we asked three telecom companies to quote for a complete new phone system including cabling for our new offices and production area. Armstrong Bell were competitive on price and were given the job of installing an NEC phone system. We were on a tight deadline to get the new system installed and Armstrong Bell rose to the challenge. The engineer that was put on the job was absolutely first class. His knowledge of phone systems and installations was outstanding. He was also very tidy and cleaned up after himself. He worked non-stop to achieve our deadline and came in exactly on time.
Their after sales support has also been faultless. The staff have all been friendly, knowledgeable and helpful on the phone.
We would recommend Armstrong Bell to any other company looking for a telecoms company with competitive prices together with expertise and high standard of service.
Just wanted to drop you a quick mail and let you know Leon and George have just left having completed phase I of our install, namely all the handsets.
I have to say both Ruth and I have been very impressed with the way today has gone. Both Gent's were here on time and had the system in in no time at all. All voicemail has been set up and each P&R Morson Employee has already received a short but comprehensive insight into how the system works. The Comms room looks tidier than it did before as Leon and George have exchanged all patch cables so the phone system is colour coded and all the cables have been tied and stowed away very neatly. Leon has updated all the lists for me which are now saved on our system. All in all, a very professional, quick and friendly service with virtually no disruption to our normal working day.
Thank you Angela, it was exactly as you sold it to us and please pass on our thanks to Leon and George also.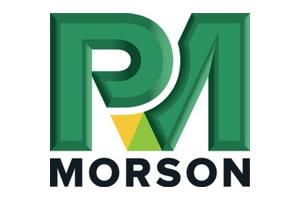 Next
Previous