Armstrong Bell Celebrates Success!
17 October 2017
The Team at Armstrong Bell had a fantastic afternoon at 'Fizz, Food and Fascination' event held at Grafton Manor.
This was to celebrate our growth and ongoing success, and it was a great opportunity for us to speak to our valued customers and partners.
Our champagne reception was held at Grafton Manor Hotel, Bromsgrove, which was attended by 80 customers, suppliers and partners. We were excited to announce that we will be expanding into our new office space, and made the investment after recording a 15 per cent growth in revenue last year.
The new office space, which takes us up to 2,400 square feet, will provide us with a new meeting room upstairs, enhanced management provision, sales desks and breakout facilities for the team.
It will also enable us to expand our engineering and sales facilities on the lower floor.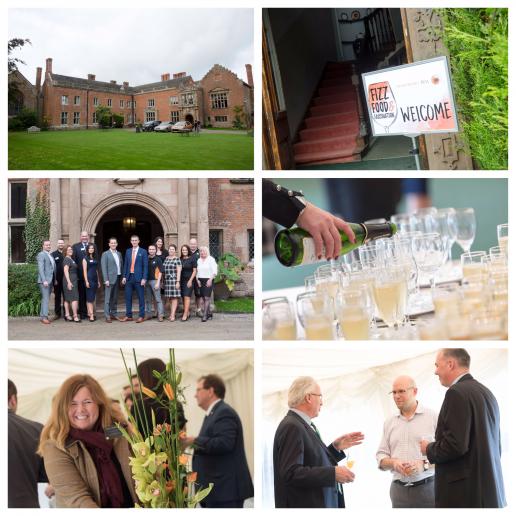 Our Managing Director Will Copley said:
"Increasing office space had been a project for January next year, but a growth in business suddenly made it a more urgent issue for us. Looking around, nothing was suitable but when we had the opportunity to take on the second floor of our building, we knew it would be ideal. Business is accelerating and we're in a very strong position to meet our ambitions of quadrupling the business in six years."
"The last time we doubled our space, we attracted key senior figures to the business and we're now looking for more talented people to join us. A few years ago it was hard to visualise such an expansion, but now we have a good framework to support our longer-term growth plans."
We also had the pleasure of welcoming our local MP Sajid Javid.
Speaking after the Champagne reception he said "I'm so pleased to help mark the success of local telecoms star Armstrong Bell.
It's a remarkable success story - right here in Bromsgrove.
I wish William and his team all the very best."
Thank you to everyone who attended, we are looking forward to hosting more events!