How we're supporting KEMP Hospice at Christmas
14 December 2020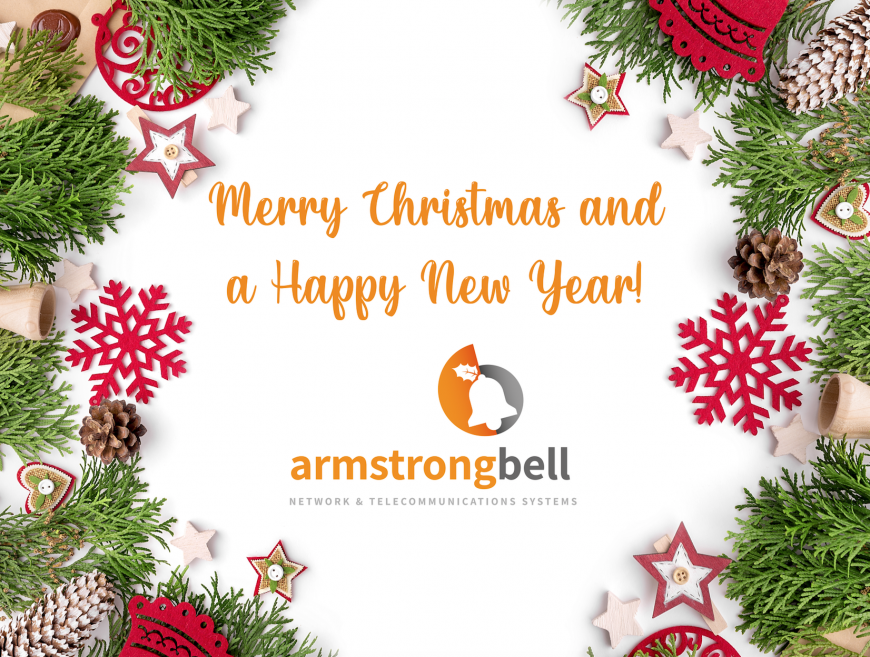 This Christmas, the team at Armstrong Bell have chosen to support KEMP Hospice by donating the money we usually would have spent on sending Christmas cards to our clients.
We're more appreciative than ever that our clients have chosen to stay with us and allowed us to continue to provide their telecoms and networking solutions but we're also aware that this year has been especially tough on charities and those seeking to help others, which is why we have chosen to donate in place of sending Christmas cards.
KEMP Hospice provides a range of free services to people living in the Wyre Forest and surrounding areas. Supporting individuals and families experiencing life limiting conditions, KEMP Hospice have provided all patients with exceptional care and support via its Day Hospice and Home Visits since inception 50 years ago
COVID-19 and Government guidelines have put a lot of pressure on KEMP Hospice and these hurdles have made 2020 particularly tough. With 80% of their money raised through shops and the support of businesses, groups and individuals, donations like ours can be hugely beneficial, especially when their shops have been closed during the pandemic. Therefore, we're hoping that our donation will help support the Hospice staff as they continue to provide a high level of care for those who need it most.
William Copley, managing director of Armstrong Bell said: "This year has been difficult for everyone, especially charities like KEMP Hospice. It's important to me that we support good causes during these hard times so they can do their vital work for the local community.
There are many ways people can get involved and support the charity, such as donating via their website, buying from the shops, setting up a fundraiser, or joining their lottery for just £1 a week. We're thrilled to support KEMP Hospice and other local charities now and continuing into 2021."
To find out more about how you can help KEMP Hospice, please visit https://www.kemphospice.org.uk