Hosted Phone System | Improving your business the right way
22 June 2018
Whether you use phones to speak to customers, or to interact within the company, implementing a hosted phone system into your company is a great way to improve communication in your business. Ensuring your business retains a reliable and professional communication platform can be key to making things run smoothly between your staff and clients, and a hosted phone system might just be the perfect way to achieve this. Here at Armstrong Bell, leading providers of telecommunication strategies, we can help your business achieve excellent communicative strengths using our hosted VoIP systems.
Hosted Phone Systems – What are they?
Hosted phone systems are an advanced form of telecommunication, specifically aimed at working environments. The system runs through the phones but via internet, offering a wide range of helpful and professional features to connect both customers and clients alike. These types of phone systems at Armstrong Bell are hosted by us the experts, so we can ensure smooth day-to-day running of the platforms, taking away any pressure from you and your employees. With two different systems to choose from at Armstrong Bell, we can implement the perfect solution into your business ensuring you and your colleagues reap the benefits.
The Benefits of a Hosted Phone System
In order to remain organised and professional as a business, having a suitable telephony platform which your customers and clients can work from is vital. Our VoIP for business and IP telephone systems allow for seamless communication between employees and clients for both small and large businesses. With built in features that allow you to handle phone calls with the ease and simplification you deserve, hosted VoIP solutions are undoubtedly the way forward when it comes to business call handling.
 Hosted Voice Solutions at Armstrong Bell
Here are Armstrong Bell, our two different telephony platforms are specially designed to offer straightforward communication without the costly price tag.
Venture SIP Communications Platform is our first system, perfect for accommodating SME's and other large company and client bases.  The system boasts Automatic Call Back, Call Grouping, and Hunt Grouping features making it perfect for organising large and complex contact databases.
The second telephony platform we can offer our clients is the Enterprise Cloud Based Communications system. This solution offers unified communications connecting the customers and clients with ease and professionalism. The platform has a series of different features aimed at increasing productivity in and out of the office including Hotdesking and Contact centre capabilities.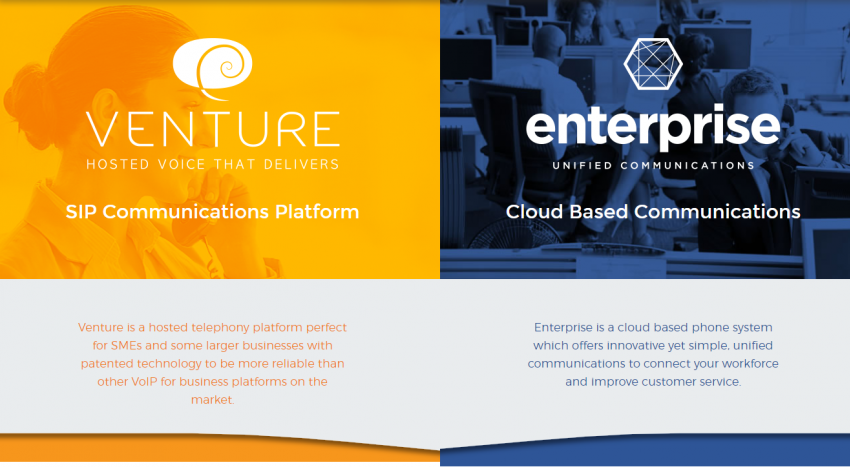 Contact us today!
Visit our website for more information on Hosted phone systems UK at Armstrong Bell. Alternatively, call 01527 834850 to speak to a member of our helpful and friendly team.