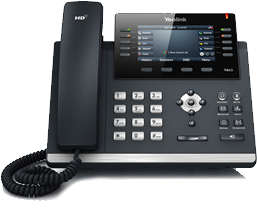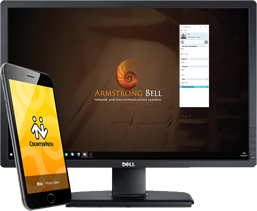 SIP or Hosted?
Confused about the difference between SIP, hosted voice services, VoIP, and IP telephony generally? We can help.
SIP Trunks replace traditional analogue or ISDN telephone lines on your telephone system and work over the internet
SIP Trunks typically save between 50 - 70% of your telephone line costs
VoIP (Voice over IP) refers to any telephone call that goes over the internet - whether via SIP trunks or Hosted Voice
Hosted Voice means telephones connected directly to the internet
Always ask if your provider has multiple sets of hardware across multiple sites
True cloud services are distributed and highly resilient, offering built in disaster recovery
QUALITY AT THE HEART
At the heart of our hosted telephone systems services, you can see all the essential qualities of the Armstrong Bell approach:
Our commitment to cutting-edge, smart technology
Our focus on continuous improvement and development
Our dedication to listening and responding to customers
Our pride in offering intelligent and responsive support
And of course, our philosophy of fair and reasonable pricing
SWITCHING COULDN'T BE EASIER
We simply port any required numbers onto the system - this can be done after roll out of hardware and configuration. With one system from one supplier, there's just one call to make if you have any questions. The Armstrong Bell support team is UK-based, and we know these hosted phone systems inside-out.
When you sign up with Armstrong Bell, we guarantee to:
Help you get up and running quickly and efficiently
Guide you through the system and answer your questions accurately and in full
Provide a clear and easy-to use website interface with all the information you need
Deliver a reliable platform, so you have fewer technical issues to deal with