Business VoIP Services | Communicating the right way
30 July 2018
As a well-established telecommunications provider, here at Armstrong Bell we strive to offer cost-effective solutions to companies wishing to enhance their communication platforms in and out of the offices. We can offer you top-of-the-range services at extremely competitive prices.
Our VoIP services can help improve customer service, company representation and networking between both clients and customers, which can reap many different benefits for your business. With a team of fully trained experts, we'll help manage the entire system so that you can focus on other aspects of the business, and rest easy knowing that the main telecommunication platform is being hosted by leading specialists.
Business VoIP services are fast becoming the go-to solution for communication platforms in businesses. With a whole host of benefits, it's easy to see why more and more companies are turning to a hosted phone system to support telecommunication in and out of the office. Here at Armstrong Bell, leading providers of telecommunication strategies, we are proud to offer a wide range of communication solutions such as VoIP to businesses and establishments nationwide.
VoIP Systems – What are they?
VoIP (Voice over Internet Protocol)  is a technology that allows you to make voice calls using a broadband Internet connection. Instead of a regular phone line, our system uses our Hosted Voice platform to facilitate all calls.  It offers a digital alternative to traditional office phones and provides more advanced features that can help influence and benefit the organisation and communications in and out of the office. Using your company's broadband, VoIP will provide network support for both employees and customers alike, while the team at Armstrong Bell control the entire communication system, ensuring everything runs smoothly and is up-to-date.
The benefits of VoIP
Implementing a hosted phone system UK into your workplace is a fantastic move that can offer your company a whole range of benefits. VoIP allows you to make free, or very low cost, telephone calls over the Internet. The systems allows employees to manage calls easily without the risk of customer backlogs, and offers features that ensure communication is handled fast, efficiently and professionally. Having a hosted system also makes sure your company is represented in a positive light; as a professional and well-managed business that is well organised with customer service.
Business VoIP services at Armstrong Bell
Here at Armstrong Bell, we have two different business VoIP systems to choose from, both of which contain features which make them suitable for a wide variety of work environments.
Our Venture SIP Communications platform is a system designed specifically for SME's and large companies with an extensive call database. The platform offers features such as Group Calls, Hunt Groups and Automatic Call Back – making it perfect for handling complex and extensive call handling.
The Enterprise Cloud Based Communications is our second platform which is aimed at smaller workplaces and specialises in offering unified communication strategies. The system boasts advanced features such as idle agent, time of day routing and Hotdesking all aiming to help manage call delivery.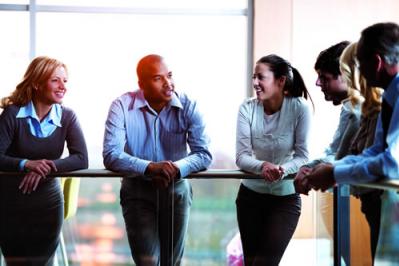 Contact us today!
If you are interested in finding out more about our business VoIP systems, visit our website or call 01527 834850 to speak to a member of our helpful and friendly team.